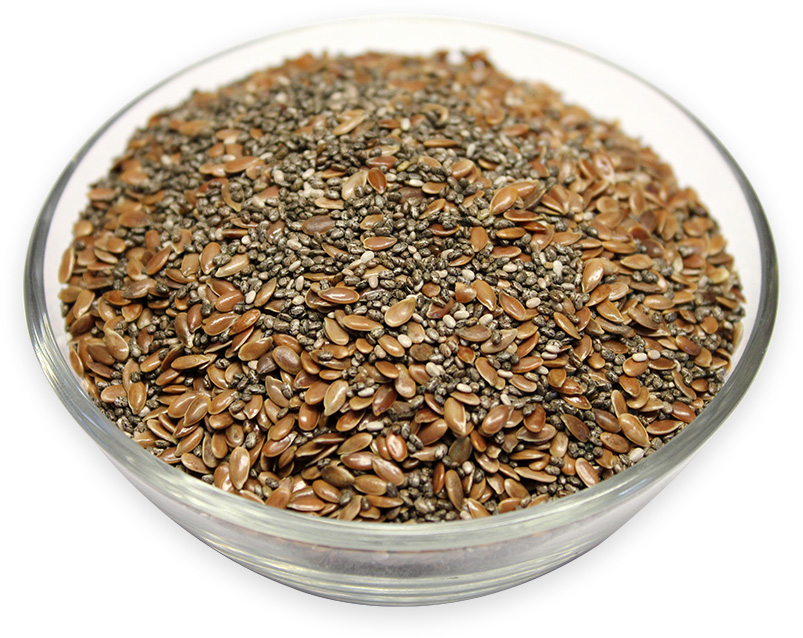 Mixed Chia Seeds and Flaxseeds Brown
Both flax and chia seeds are healthy additions to your diet. They're both good sources of plant-based omega-3 fatty acids, fiber, and minerals. ... Flax contains an omega-3 fat called alpha-linolenic acid (ALA), which has anti-inflammatory properties in the body.
As you know Chia seeds absorb water, they become like gel-like consistency, and it may help constipation.
Since I'm using Chia seeds & Flaxseeds in my cereal in the mornings it has eased my symptoms of chronic constipation.
Free shipping over £50
Big savings for larger quantities.
Spend £70 or more to get a 5% OFF Coupon for your next order.
% This product is VAT free.
WARNING: even though the farmers and manufacturers put all the efforts to remove the seeds, stones or foreign objects from the product, some may remain, therefore, it is your responsibility to check the product before consumption or production. We will not be held responsible for any damage incurred by any seeds, stones or foreign objects found in the product.
ALLERGENS: packed in an environment that also handles nuts, peanuts, sesame, seeds, gluten, soy, milk and sulphured fruits.
Tanya Shields - Verified Buyer
Could products Excellent service Prompt delivery
Date: 14.01.2020