COVID-19 NOTICE: please follow this link for information about delivery times and orders collection.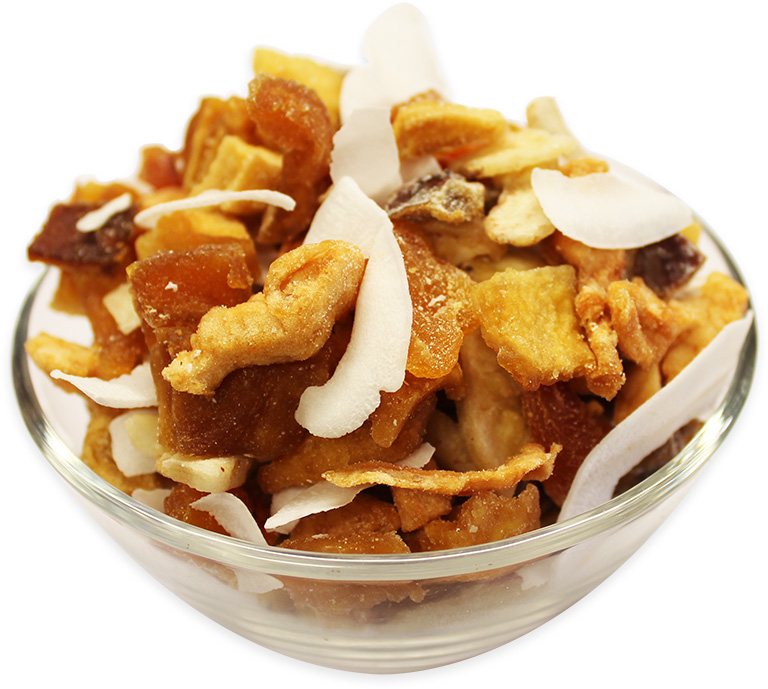 Healthy Mixed Chopped Dried Fruits
Finally, we brought into our stock the best selection of chopped dried fruits only from the finest ingredients.
This is a ready-prepared combination of diced dried fruit. The mixture of sultanas, Pears, Dates, Figs, Coconuts chips, Banana Chips, Papaya, and Apple a convenient way of using a variety of fruits without having to buy individual ingredients
Because of the high energy content in dried fruits, just a handful of these tasty treats can make extra addition to your healthy diet.
This mix trial is the main ingredient in a range of Christmas cakes and puddings. They can also be mixed with porridge oats and nuts to make home-made muesli.
Free shipping over £50
Big savings for larger quantities.
Spend £70 or more to get a 5% OFF Coupon
% This product is VAT free.
* Packed in an environment which also handles nuts, peanuts, sesame, seeds, gluten, soya, milk and sulphured fruits
Anonymous - Verified Buyer
All my products were sealed and clearly labelled very nice at arrival, only in the packet of mixed chopped dried fruit 500g we have found a hair at the bottom of the bag , we did not contact the company as we have already opened the bag and saw the hair afterwards, we wouldn think they believe us. I have disposed the bag due to foreign object contamination, all other products are delicious!
Date: 01.08.2020
Guido Ceruti - Verified Buyer
Date: 02.07.2020
David C - Verified Buyer
Date: 14.05.2020
Angela Rice - Verified Buyer
Date: 13.08.2019