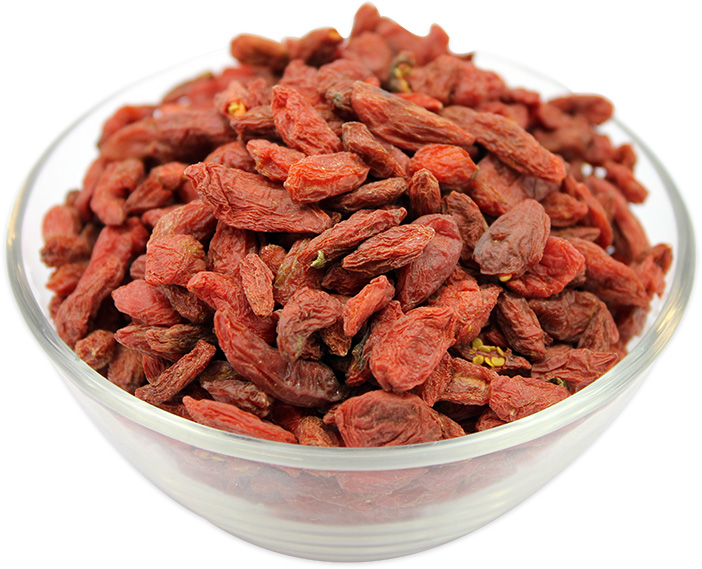 Goji Berries
The goji berry is a bright orange-red berry that comes from a shrub native to China. In Asia, goji berries have been eaten for generations in the hopes of living longer.
Health benefits: Over time, people have used goji berries to try and treat many common health problems like diabetes, high blood pressure, fever, and age-related eye problems. Goji berries are filled with powerful antioxidants and other compounds. Goji berries are also rich in vitamin A.
USES, Dried Goji berries are eaten alone or added to juices, yogurts, cereals, meals, etc. Goji tea is drunk all over China.
Free shipping over £50
Big savings for larger quantities.
Spend £70 or more to get a 5% OFF Coupon for your next order.
% This product is VAT free.
WARNING: even though the farmers and manufacturers put all the efforts to remove the seeds, stones or foreign objects from the product, some may remain, therefore, it is your responsibility to check the product before consumption or production. We will not be held responsible for any damage incurred by any seeds, stones or foreign objects found in the product. ALLERGENS: packed in an environment that also handles nuts, peanuts, sesame, seeds, gluten, soy, milk and sulphured fruits.
Patrick Cunningham - Verified Buyer
Date: 21.04.2021
Shani - Verified Buyer
A bit too dry for my liking but okay.
Date: 23.11.2020
Sharon Woods - Verified Buyer
Date: 02.10.2020
Nicki Petcher - Verified Buyer
Super dual taste typical of Goji's. Fresh and colourful.
Date: 01.07.2020
Rob - Verified Buyer
Super impressed with all my products. Great value and service, will be returning for sure.
Date: 22.03.2020
Ana - Verified Buyer
Date: 24.08.2019