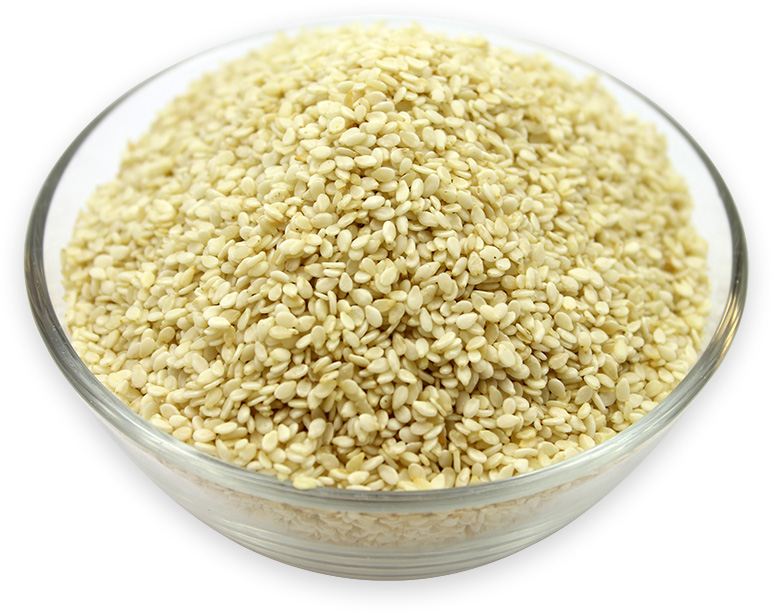 Sesame Seeds
One of the first oil seeds known to humankind, sesame seeds have been widely employed in culinary as well as traditional medicines for their nutritive, preventive, and curative properties. Sesame are an important source of phytonutrients such as omega-6 fatty acids, flavonoid phenolic anti-oxidants, vitamins, and dietary fibre with potential anti-cancer as well as health-promoting properties.
Health benefits: Flavorful, crunchy sesame seeds are widely considered healthy foods. Although much of its calorie comes from fats, sesame contains several notable health-benefiting nutrients, minerals, antioxidants and vitamins that are essential for wellness.
Free shipping over £50
Big savings for larger quantities.
Spend £70 or more to get a 5% OFF Coupon for your next order.
% This product is VAT free.
WARNING: even though the farmers and manufacturers put all the efforts to remove the seeds, stones or foreign objects from the product, some may remain, therefore, it is your responsibility to check the product before consumption or production. We will not be held responsible for any damage incurred by any seeds, stones or foreign objects found in the product.
ALLERGENS: packed in an environment that also handles nuts, peanuts, sesame, seeds, gluten, soy, milk and sulphured fruits.
Lisa - Verified Buyer
Nice resealable package. Used to top bread came out perfect. Flavour is lovely. Would recommend.
Date: 18.08.2020
Karolina Koper - Verified Buyer
Date: 26.06.2020
Sam - Verified Buyer
The sesame seeds have a good quality, unfortunately contain a bit too much sand. As I eat every day three table spoon of them it's every day the annoying sand crunch in my breakfast.
Date: 12.12.2019