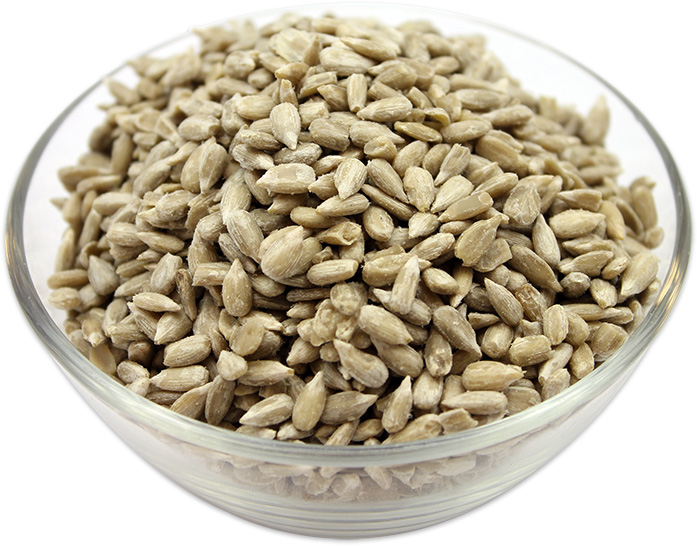 Sunflower Seeds Kernels
Sweet, nutty sunflower seeds are an excellent source of essential fatty acids, vitamins, and minerals. Sunflower kernels are actually employed in the extraction of edible oil at commercial scale all over the world. Besides being eaten as popular snacks, they are also used in the kitchen to prepare variety of recipes.
Health benefits: Delicious, nutty, and crunchy sunflower seeds are widely considered as healthful foods. They are high in energy. Nonetheless, they are one of the incredible sources of health benefiting nutrients, minerals, antioxidants and vitamins.
Free shipping over £50
Big savings for larger quantities.
Spend £70 or more to get a 5% OFF Coupon for your next order.
% This product is VAT free.
WARNING: even though the farmers and manufacturers put all the efforts to remove the seeds, stones or foreign objects from the product, some may remain, therefore, it is your responsibility to check the product before consumption or production. We will not be held responsible for any damage incurred by any seeds, stones or foreign objects found in the product.
ALLERGENS: packed in an environment that also handles nuts, peanuts, sesame, seeds, gluten, soy, milk and sulphured fruits.
Mary - Verified Buyer
Date: 04.05.2021
Stephen Collins - Verified Buyer
Date: 15.02.2021
Ella Fitzgerald - Verified Buyer
Date: 04.02.2021
Ramona - Verified Buyer
Great sunflower seeds and will definitely buy again. Perfect for snack or in salad. Kids love them too.
Date: 05.07.2020
Karolina Koper - Verified Buyer
Date: 26.06.2020
Siobhan Campbell - Verified Buyer
Date: 16.06.2020
David C - Verified Buyer
Date: 14.05.2020
Almard - Verified Buyer
Date: 12.04.2020
Francis - Verified Buyer
Date: 24.07.2019